1.About tenkasu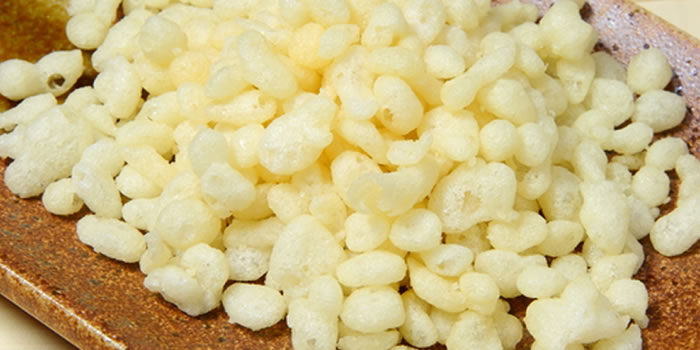 Tenkasu, or Crispy tempura bits, are the small, deep fried leavings of tempura batter. They have recently increased in demand due to their rising importance in Japanese cuisine. In recent years, it has been sold on its own in Japanese supermarkets, and are steeped in nostalgia in the hearts and minds of many Japanese people.
Tempura is a dish that is distinctly associated with Japanese food culture, and Crispy tempura bits are the bridge between the food traditions of the past and the present.
Crispy tempura bits are an integral supporting flavorful ingredient to many Japanese dishes. Our company continues to move Japanese cuisine forward through our special manufacturing methods and our use of 100% canola oil, the most favored cooking oil in Japan.