A Commitment to Flavor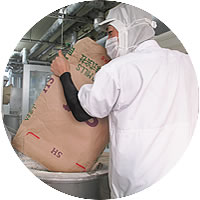 Carefully selected materials
We only use the most carefully selected flour and canola oil in the production of our Crispy tempura bits. We never use genetically modified ingredients.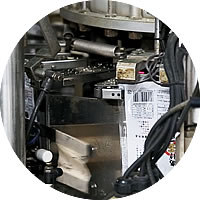 An Industry First: Nitrogen-based quality preservation
When packaging our Crispy tempura bits, all packages are injected with nitrogen gas, greatly reducing oxygen for maximum freshness and suppressing the oxidation of fats and oils, which are detrimental to product flavor.
We started utilizing nitrogen gas in many of our products in February 2014, doubling their shelf life from 90 to 180 days.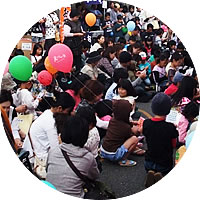 Manufactureing for our customers
We will continue to innovate and develop new products to meet the needs of our customers. We will continue to listen to customer feedback, and carefully manufacture every last bit of our product.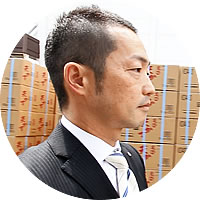 Our commitment to flavor
Our company is constantly committed to improving and developing products and production. Since establishing our factory, we have continued to evolve the technology used for frying and packaging. Our production flow will always aim for highest in quality and flavor.
Our commitment to safety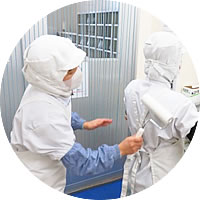 Thorough employee awareness
We have very strict food safety control measures for our factory for delivering the safest product possible to our customers. Handwashing and particle removal are required of workers before entering our factory, and our fryers are constantly under inspection for the removal of undesirable byproducts.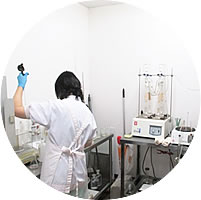 Our Quality Control Group
Our quality control group was established in the year 2000, after an increase in production volume. It includes technology for Crispy tempura bits storage stability analysis, light irradiation methods, and expiration date calculators for the products under normal storage conditions.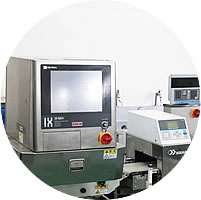 Contamination prevention
To prevent product contamination during manufacturing, we are manage our delivery specifications and raw materials certification on a yearly basis. For the safest product possible, the dough used to create our product is first passed through a filter after mixing. Magnets are used to prevent accidental metal contamination, special rollers to prevent foreign particle contamination, and our workers go through air nozzle showers to prevent employee contamination. The product also goes through X-ray and metal detector equipment as a final inspection step to ensure the prevention of contamination.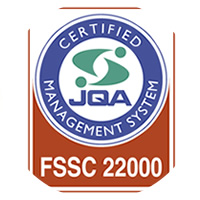 Certifications for safety and peace of mind
In August 2004 Nakagawa Nagasaki factory acquired ISO 9001-HACCP certification, the industry's first for safety and security efforts.
We are aware that the safety requirements of our customers will continue to increase day by day, and we will continue to move forward with them as time moves forward.
In April 2018, our Nakagawa Nagasaki factory acquired FSSC 2200 certification, the industry's first certified in world-class international food safety system standards.
FSSC 22000 is a food safety system with GFSI approval that integrates the international food safety system ISO 22000 built on HACCP and the prerequisite program ISO / TS 22002-1.
We will secure food safety by intensively managing important management points, to analyze and prevent expected hazards during the manufacturing processes using strictly controlled factory facilities.
Based on FSSC 22000, our Nakagawa Nagasaki factory will produce Crispy tempura bits using the highest safety and security standards and management measures.